Family & Community Engagement (FACE)
*Vea a continuación las traducciones al español*
Carnation Elementary PTSA FACE Chair: Alison Watson
Email: ceptsa@outlook.com
WHAT IS FACE? * From the WSPTA FACE Handbook
Family and community engagement (FACE) is at the center of everything that PTSAs accomplish. It is not one thing a PTSA does; it is part of all things that a PTSA does.
The goal of family and community engagement is for each and every child and family in a community to feel as though they are part of a PTSA family, and for that PTSA family to be an active part of the community in which it resides. Family and community engagement:
Fosters and builds community within schools and other child-centered
activities where all feel welcome, can contribute, can benefit, and can make a positive difference for all children.
Builds and supports positive relationships between teachers, staff,
administrators, families, and community partners.
 Provides an accessible support system between school and community
resources and families.
The Carnation Elementary PTSA FACE committee has been actively building community through programs including the Welcome to Kindergarten Playdates, Family Movie Nights, and Volunteer Orientation. FACE is currently expanding its outreach efforts to build better connections with all members of our
CE community and welcomes feedback and input as we do this important work.
****F.A.C.E. Events****
Winter Celebration Event (December 2022)
We love the multi-lingual events hosted by Carnation Elementary. We are a community of inclusivity and diversity and we love to celebrate and learn from others! Big thanks to all those who contributed and volunteered their time.  Those in attendance got to learn how to make piñatas, enjoy Buñuelos, taste Mrs. Bookey's Apple Cider Tea, and create community with Carnation Tiger families!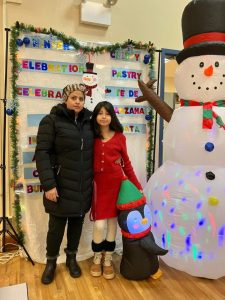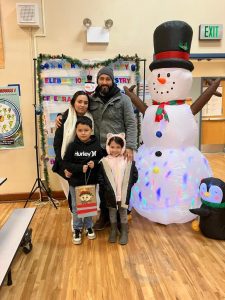 *Winter Reading Challenge (December 2022)*
Get ready for a winter reading challenge! Make your snack, get cozy and start reading! For every 15 minutes you read - color in one part of the tiger.
Complete this challenge by January 11th and turn it in. Get prizes for completed challenge from your PTSA
Edit from the FACE team to add: Please do not put the bag into your microwave to pop the kernels of popcorn until you have removed the foil sticker, the twist tie, and the staple.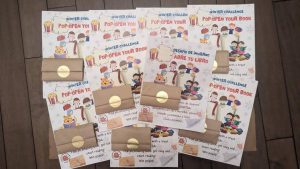 Currently the F.A.C.E. team is working on:
Connect Challenges are a monthly challenge that is presented to the students encouraging them to create, build, and engage on a topic. We ask the parents to share their results on our Facebook page.
Brain Gym is a fun set of three activities, games, teasers and riddles for the whole family to solve and enjoy their time together! It will be posted on Facebook and on the website every 2nd and 4th Friday of each month. Post your answers, discuss and share fun pictures. Family games, puzzles and more will be sent to the most active families in January!!
Coffee chats are scheduled for the Third Saturdays in October - December at 9:30 am. Stay tuned for more info on how to join in!
JOIN THE FACE TEAM
To support FACE's goals, CEPTSA is creating three new volunteer ambassador roles. These positions will inform our outreach efforts with a special eye towards those who are either under-represented or may need different supports from CEPTSA. The positions are:
Bilingual Ambassador
Special Education Ambassador
Program for the Academically Talented (PAT) Ambassador
To learn more, view position descriptions below and reach out to Alison Watson at ceptsa@outlook.com.
FACE AMBASSADOR VOLUNTEER POSITIONS
Bilingual Ambassador (PDF)
PAT Ambassador (PDF)
Special Education Ambassador (PDF)
Traducido con Google Translate
Presidenta FACE de la PTSA de Carnation Elementary: Alison Watson
Correo electrónico: ceptsa@outlook.com
¿QUÉ ES CARA? * Del manual WSPTA FACE
La participación de la familia y la comunidad (FACE) está en el centro de todo lo que logran los PTSA. No es una cosa que hace una PTSA; es parte de todas las cosas que hace una PTSA. El objetivo de la participación de la familia y la comunidad es que todos y cada uno de los niños y familias de una comunidad se sientan parte de una familia de la PTSA y que esa familia de la PTSA sea una parte activa de la comunidad en la que reside. Participación de la familia y la comunidad:
Fomenta y construye una comunidad dentro de las escuelas y otras escuelas centradas en el niño actividades en las que todos se sienten bienvenidos, pueden contribuir, pueden beneficiarse y pueden marcar una diferencia positiva para todos los niños.
Construye y apoya relaciones positivas entre maestros, personal,
administradores, familias y socios comunitarios.
Proporciona un sistema de apoyo accesible entre la escuela y la comunidad recursos y familias.
El comité FACE de la PTSA de Carnation Elementary ha estado construyendo activamente una comunidad a través de programas que incluyen las fechas de juego de bienvenida al jardín de infantes, las noches de cine familiar y la orientación para voluntarios. Actualmente, FACE está ampliando sus esfuerzos de divulgación para construir mejores conexiones con todos los miembros de nuestra
Comunidad de CE y agradece sus comentarios y sugerencias mientras hacemos este importante trabajo.
ÚNETE AL EQUIPO FACE
Para apoyar los objetivos de FACE, CEPTSA está creando tres nuevos roles de embajadores voluntarios. Estos puestos informarán nuestros esfuerzos de divulgación con un ojo especial hacia aquellos que están subrepresentados o pueden necesitar diferentes apoyos de CEPTSA. Las posiciones son:
Embajador Bilingüe
Embajador de Educación Especial
Embajador del Programa para los con Talento Académico
Para obtener más información, consulte las descripciones de los puestos a continuación y comuníquese con Alison Watson en ceptsa@outlook.com.
LAS DESCRIPCIONES DE EMBAJADORES DE FACE
Embajador Bilingue (PDF)
Embajador de Educacion Especial (PDF)
Embajador del Programa para los con Talento Academico (PDF)
THE CENTER FOR FAMILY ENGAGEMENT
The Center for Family Engagement 
National PTA's central source for family resources includes:
 Notes form the Backpack podcast series
Parent Guides to Student Success
Our Children Magazine
Family Guides
College and Career Readiness
Assessments and Standards
Health and Safety
Special Education Toolkit
Summer Learning
Where Are You From? A Bilingual Read Aloud
Super Heroes have powers that display in many ways and come from many places. Those powers can be in the way heroes identify themselves. Part of your identity can come from your culture. Today, we share a bilingual reading that celebrates Latino and Hispanic culture.  Where Are You From by Yamile Saied Méndez is a moving reflection on heritage, history, family, heart and accepting oneself.  As you listen to the English and Spanish versions, think about where you are from.  What makes your identity super?
https://1drv.ms/v/s!Atm5xjsQO9v2lspoArLA7AAiBlkSGg?e=IeH9sT
There are many great children's books that share Latino and Hispanic history, culture or characters available in our very own Carnation Elementary library. Check them out!
I love Saturdays y domingos by Alma Flor Alda
La Princesa and the Pea by Susan Middleton Elya
Frida Kahlo and her Animalitos by Monica Brown
Alma and How She Got Her Name by Juana Martinez-Neal
Sal & Gabi Break the Universe by Carlos Alberto Hernandez
Last Stop on Market Street by Matt de la Peña
My Papi has a Motorcycle by Isabel Quintero
Frida by Jonah Winter
Esperanza Rising by Pam Muñoz Ryan
Please share others that you love for us all to enjoy!
¿DE DONDE ERES?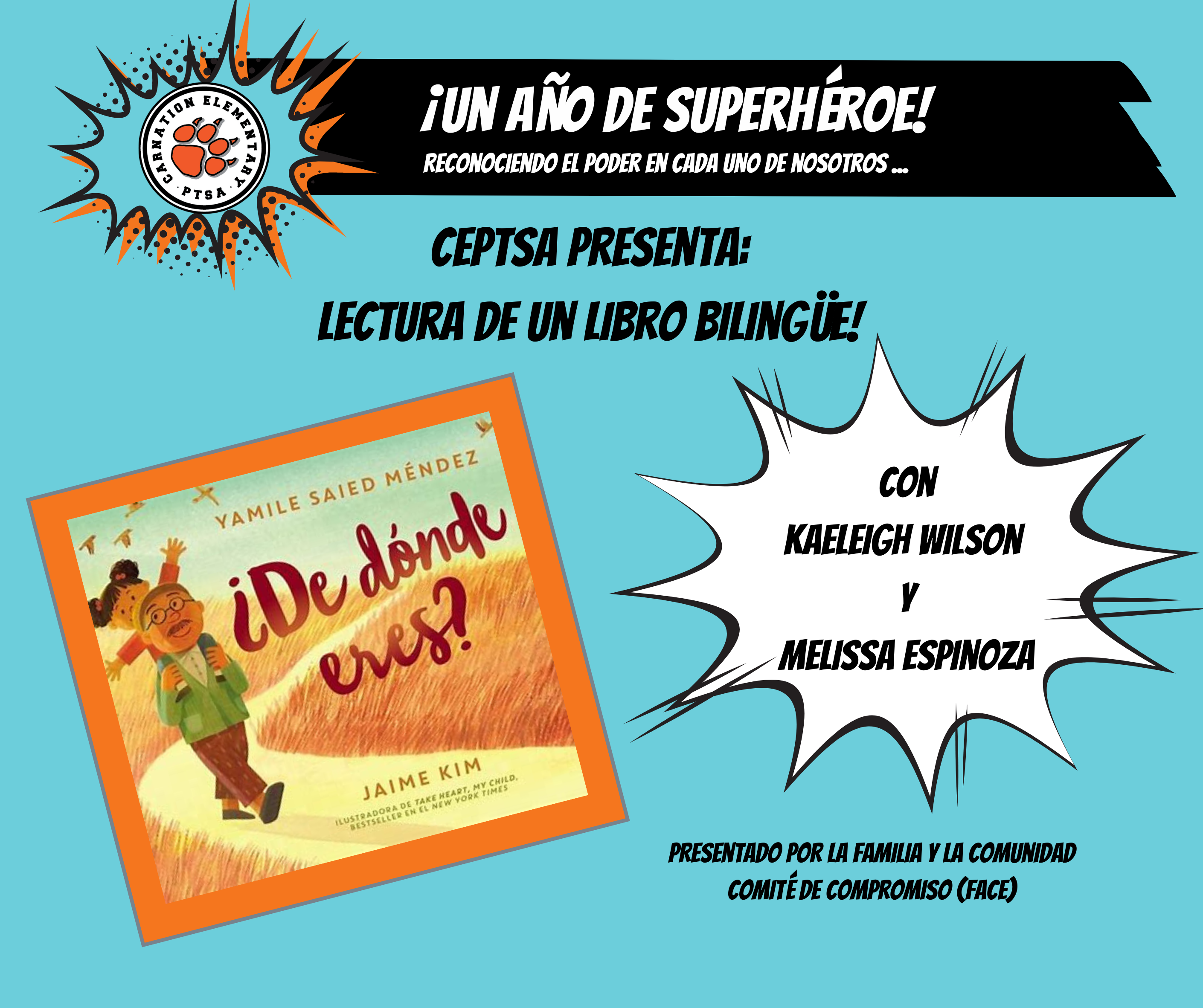 Los superhéroes tienen poderes que se muestran de muchas maneras y provienen de muchos lugares. Esos poderes pueden estar en la forma en que los héroes se identifican. Parte de su identidad puede provenir de su cultura. Hoy, compartimos una lectura bilingüe que celebra la cultura latina e hispana. ¿De donde eres? de Yamile Saied Méndez es una conmovedora reflexión sobre la herencia, la historia, la familia, el corazón y el aceptarse a uno mismo. Mientras escucha las versiones en inglés y español, piense de dónde es. ¿Qué hace que tu identidad sea genial?
https://1drv.ms/v/s!Atm5xjsQO9v2lspoArLA7AAiBlkSGg?e=IeH9sT
Hay muchos libros para niños excelentes que comparten la historia, la cultura o los personajes latinos e hispanos disponibles en nuestra propia biblioteca de Carnation Elementary. ¡Échales un vistazo!
I love Saturdays y domingos de Alma Flor Alda
La Princesa y el guisante de Susan Middleton Elya
Frida Kahlo y sus Animalitos por Monica Brown
Alma y cómo consiguió su nombre de Juana Martinez-Neal
Sal & Gabi Break the Universe por Carlos Alberto Hernandez
Última parada en Market Street por Matt de la Peña
Mi papi tiene moto de Isabel Quintero
Frida de Jonah Winter
Esperanza Rising de Pam Muñoz Ryan
¡Comparte otros que amas para que todos disfrutemos!
MISSION STATEMENT & GOALS
The mission of Carnation Elementary PTSA is to positively impact the lives of all students by partnering with staff, families, and community to foster a culture that values learning, builds community and advocates for all students to excel personally, academically and socially.
President:
Erin Nussbaum
Co-Vice Presidents:
Shannon Draughon & Kristina Batishchev
Secretary:
Bailey Denman
Treasurer:
Lauren Hubler
Click here for the full Board roster
CONTACT PTSA
Mailing Address: 4950 Tolt Ave. - Carnation, WA 98014
Email: ceptsa@outlook.com
Social Media: On Facebook
Carnation Elementary School
425-844-4550